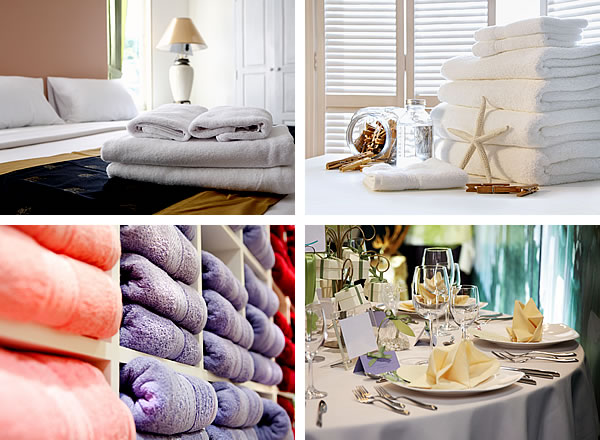 Long Term Linen Hire in London and Essex
Whatever your business we have a laundry & hire service to suit you.
From a necktie to a chefs jacket. From teatowels to oven cloths.
From cotton to polyester. Whether it's a napkin or a banqueting table cloth, round or square - we can help
Pillow cases to duvet covers
From face cloths to bath sheets
If you would like to find out more then please do not hesitate to call us now on
01268 691222
or alternatively you can contact us by email.
If you looking for a first rate laundry services in London click here